This course is the interface between electricity, electronics, electrical engineering, automation, solar energy, and home automation
3 years (Bachelor) 5 years (Master)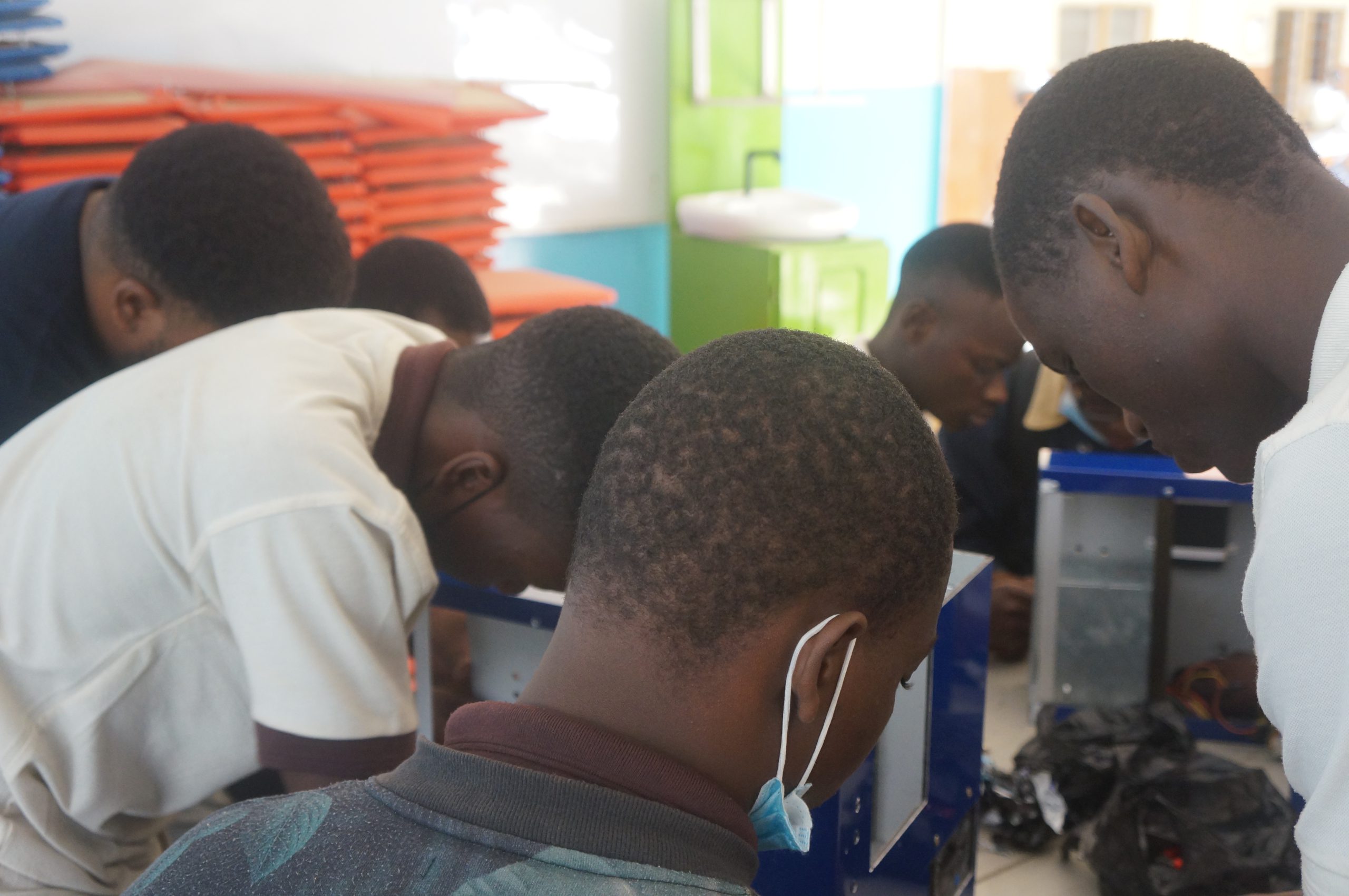 The objective of this professional formation is to train executives with multi-technical skills (electricity, electronics, electrical engineering, automation, solar energy, home automation, etc.), capable of designing and maintaining complex systems.
Examples of subjects
Electrical engineering, power electronics, analog and digital, automation, signal processing, industrial computing, renewable energy and physical professional integration, modeling and control of components and embedded systems, energy conversion and management, Web programming, mobile Programming, Languages: C/C++, JAVA, etc., Databases, Telecomputing and networks, Object-oriented algorithms, etc.
Pedagogical Material
– Electronics and electrical engineering laboratories, etc.
– A computer room with more than 50 PCs
– Free Internet access on campus 24 hours a day
 
Opportunities :
– Designer of Electronic Cards
– Engineer / technician in Embedded Systems Electronics
– Automation Manager
– Automatist
– Industrial IT Engineer/Technician
– Power Electronics Engineer
– Electrical Systems Installation Consultant
– Electrotechnical Project Manager
 
What are the requirements for enrolling in Computer and Telecom Networks?
First year : Hold a Baccalaureate C – D – F

Second year : Validation of 60 ECTS credits (2 semesters) of the first year

Third year : Accessible to holders of a BAC+2 or leaving LP2 of the domain deemed compatible

Master 1 : Accessible to students holding a minimum level of BAC+3 (180 ECTS credits) in the corresponding field

Master 2 : Have validated training in Master 1 of the chosen specialization or equivalent