Biologists are present in several fields such as agri-food, health, cosmetics, environment, etc.
The objective of Biotechnology formation is to train scientific, technical and operational skills in all fields of Biotechnology particularly in the field of the agri-food industry and research.
As a technician specializing in Biotechnology, you will be required to participate in the development of new agri-food products, carry out physio-chemical and microbiological analysis as well as checks on local or imported products, participate in the development of protocols and methods of obtaining patents.
3 years (Bachelor) 5 years (Master)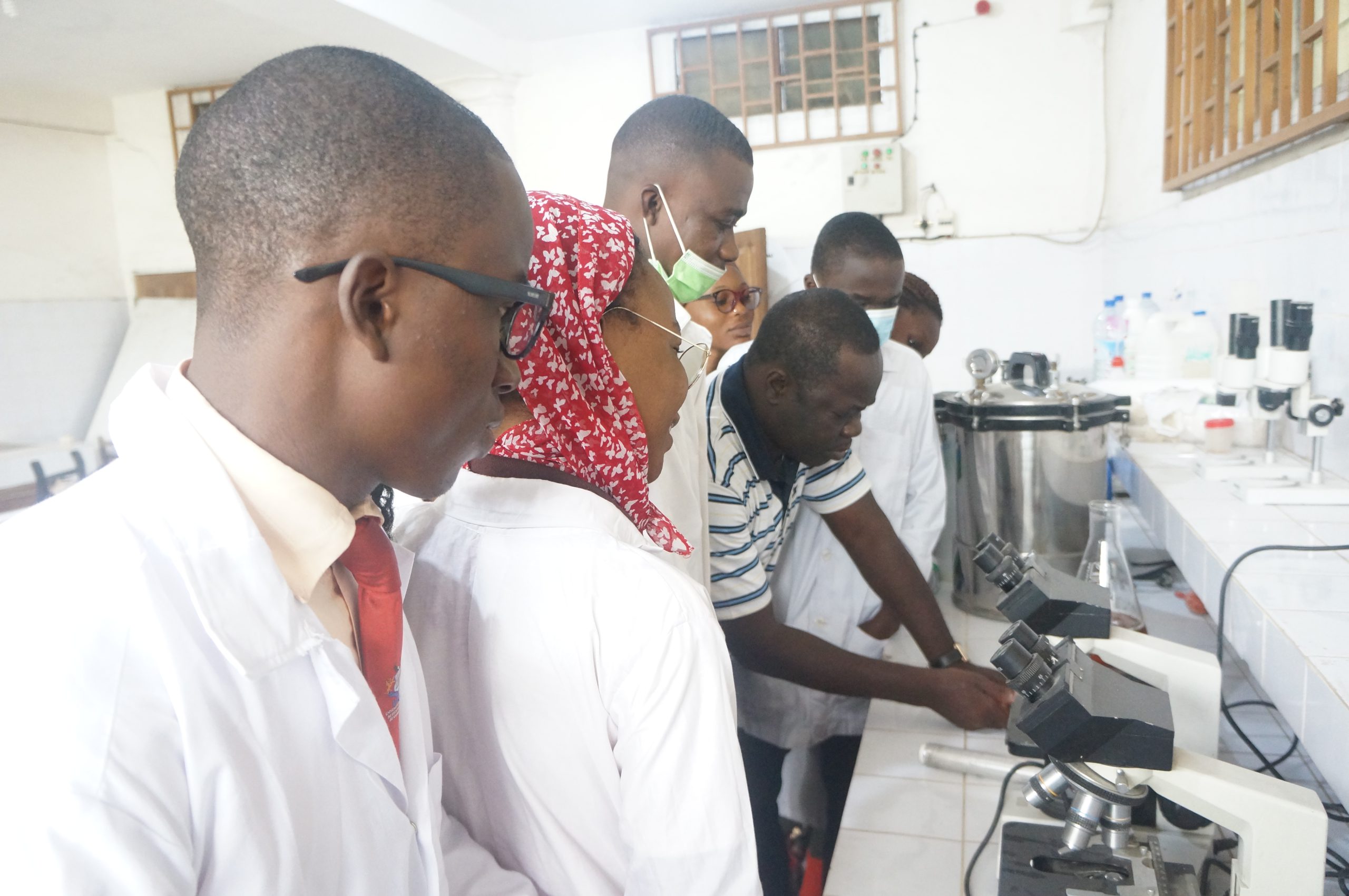 The Biotechnology course will allow you to obtain a State-recognized Bachelor's degree (bac+3) (National Examination).
Students have the possibility of:

– carrying out optional internships during the first 2 years of obtaining a bachelor's degree and a compulsory internship of a minimum duration of three months in the 3rd year, with writing and defense of a project;

– Develop organizational and relational skills: individual and team work with a spirit of initiative, written and oral communication in French and English, use of computer techniques;

– Acquire scientific knowledge in life sciences, engineering sciences and chemistry;

– Acquiring critical thinking;

– Use and understand the functions of techniques and instruments related to biotechnology;

– Know the socio-economic world and biotechnological ecosystem, the main regulations, standards and associated risks.
Key subjects

Agri-food processing engineering, Transformation processes, Quality Control and Standards, Standardization, Analytical chemistry, Nutrition, Toxicology, Biochemistry, Cellular biology, Immunology, Microbiology

pedagogic material (practical room, etc.)
1 practical Quality control room (Chemistry and Biochemistry)
1 Transformation and Microbiology lab

Opportunities

◦   au niveau du Master Biotechnologie ou tout autre discipline connexe
–Assistant production engineer
– Product research and development engineer
 –Laboratory technician
– Assistant bio-industry marketing engineer
– Production manager
– Technical staff in the agri-food industry
– Quality and food safety  technician
What are the requirements to enroll in Biotechnology?
First year : Hold a Baccalaureate C – D – F

Second year : Validation of 60 ECTS credits (2 semesters) of the first year

Third year : Accessible to holders of a BAC+2 or leaving LP2 of the domain deemed compatible

Master 1 : Accessible to students holding a minimum level of BAC+3 (180 ECTS credits) in the corresponding field

Master 2 : Have validated formation in Master 1 of chosen specialization or equivalent